Partners
Markus Basalka – Senior Partner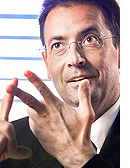 Overview: Manager, Business Developer, Investment Banker and Management Consultant in the German-speaking countries as well as in CEE-Central & Eastern Europe and Russia (additional specific activities in the USA, China and some Western European countries), building-up special experience in intercultural business.

Activities / Sector expertise: International experience and expertise in structuring and developing new business, business development, mergers & acquisitions and privatizations, financial engineering, management of family offices, management consultancy and general management with specific expertise in many sectors.

Track record: My career began in the early 80's as an engineer and in the sales support divisions of technology oriented companies, further on in Controlling and Marketing. I have gathered international experience through activities in a commercial bank (Creditanstalt / Bank Austria) and as an investment manager of an international Venture Capital Funds (Euro Ventures), as well as a managing director of a manufacturing and trading company. In the field of business development, I have structured and developed several international projects and have been general manager for start-up companies also establishing subsidiaries of international groups. 1989 I became managing director within the founding team of Bank Austria Investment Bank developing it into one of the leading investment banks within CEE at that time, managing many cross border M&A deals, privatisations, expansion activities, structuring financing, strategic advisory etc. 1998–2004, founded (founding member) and developed an investment banking institution (Vienna Captial Partners), also active in theses sectors together with other partners. 2004 I founded Pro Capital Partners.

In addition to numerous SMEs (see Reference list), my consulting client list includes also major companies such as AGA (industrial gases), Flaga (LPG), Draka Cables, Frantschach / Mondi Group, Agrana, Pepsi, Le Group BEL, Danone and Parmalat.

The long-term large-scale operational projects in the industrial sector (in total 15 years) included the internationalization of Flaga (LPG) in Central and Eastern Europe and the subsequent sale to UGI/Amerigas, the setup of the Grizzly Gas Group in Central and Eastern Europe in the area of distribution of liquefied petroleum gas (LPG) as well as optimization & restructuring projects in Europe in the field of filling stations networks and refineries for LUKOIL oil company.

Personal / Basics: Born in Austria. I have obtained an Engineering degree in the mechanical technical field as well as a Master's degree at the University of Economics and Business in Vienna, followed by an advanced program for Management in INSEAD Fontainbleau / Paris. I am also graduated by the international IMCI as a CMC – Certified Management Consultant. I am fluent in both German and English, very good basic knowledge of the Russian language.



Anton Kutscherer – Senior Partner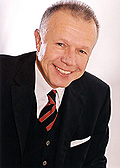 6 years of industry, 13 years of entrepreneurial consulting, and 21 years of investment financing experience.


After spending several years working as an assistant to the manager and production supervisor, Mr. Kutscherer changed over into business consulting in the fields of strategic entrepreneurial planning – leading and moderating the planning processes and planning examinations, as well as conception, organization, and realization of seminars in diverse subjects of industrial engineering, and shaping consulting concepts for strategic entrepreneurial planning, innovation planning, value analysis consulting and consultant training. Furthermore, he has recently led a team of consultants in acquisition and budget responsibilities.

Through his work, he developed the conception of fundraising the configuration and management of Venture Capital Funds, where he has been on the board of directors in the private equity branch (Unternehmensinvest plc, G&H Kapitalpartner plc, EKFin small and medium-sized financing plc, UBF small and medium-sized financing plc) since 1993.

During this time, he was responsible for the examination and evaluation of companies for private equity financing, as well as negotiating and structuring the investment contracts and financing. He represented Private Equity Funds as a member of the Board. Mr. Kutscherer has repeatedly arranged the sales of company shares to industrial partners and prepared market entry for companies.

Mr. Kutscherer is a Systematic entrepreneurial consultant and is a network partner for the Consulting Group in Neuwaldegg, Vienna. Most recently, Anton Kutscherer developed, together with social systems theory experts, within the framework of a master's thesis, a model for a close collaboration between private equity investors and entrepreneurs in order to significantly improve the business outcome. 2004 founder of pro Capital Partners.

He is fluent in both German and English.



Elena Basalka – Partner


| | |
| --- | --- |
| | Within my 15 years carier span, I have gathered broad economic experience in Purchasing, Sales and Distribution / Logistics and Client Relationship (convenience goods, steel products) in China and CEE. Further on experience in Office Management, Family Office services, Event Management and Assistant to the Managing Director. Intercultural and networking expertise due to education and economic activities in Russia, Ukraine, Germany, France and Austria. Born in Russia. I have obtained a Master's degree at the University in Simferopol. I am fluent in Russian, German, France and English. |
Beatrix Kerbler – Associated Partner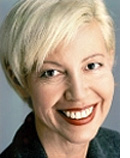 In connection within our transactions we offer on demand special integrated services:
• Market positioning
• Positioning of the company
• Communications, etc.

Referring to: product, services, brand, design, distribution, employees, communications b-t-b and b-t-c, new media, public relations, etc.

Beatrix Kerbler combines here marketing and advertising expertise with an extraordinary level of creativity, broad economic experience and tough tools to realize projects.

Here 30-year career span began with education and operational activities in IBM (systems analysis) and further on in the branded goods industry sector / product management departements.

In 1980 she founded her own agency for advertising, marketing and design. After intensive co-operations with agencies, she became Creative Director of an Austrian advertising agencies – later on acquired by Saatchi & Saatchi. In 1993 appointed as CEO of Saatchi & Saatchi Austria, she was responsible to develop the company to one of the "Top 3" Austrian agencies.

She has built-up several important well know brands. A special focus has been her leading involvement in 12 IPO's.

In 2002 she decided to focus her special specific expertise and experience in her own company torpedo brand and strategic consulting, also supporting PCP – Pro Capital Partners as an Associated Partner.

Selected references within the carrier:
A1. A1 Shops. Actimell. Ariel. Asfinag. Austrian Business Agency. Audi. Austria Tabak. B-free. Bwin. Binder & Co. Bioquelle. Brau Union. Bridgestone. Bundesheer. Bunzl & Biach. CA Immo. Canon. Casali. Cosy. Cube Consult. Daplen. dany. Dorotheum. Eduscho. Edelweiss. Feh. Firestone. FM Küchen. Frantschach.Fruchtzwerge. Generali. Gösser. Grizzlygas. GRIZZLY POWER DRINK. Heraklith. HP. Hypo Bank. Huber. Huber Shops. Interspar. Isostar. Jacobs Cafe. Johnson & Johnson. Kleider Bauer. Kukident. Lead Equity. Leykam. Libro. Manner. Mautner Markhof. McCain. Meisteroptiker. Memphis. Mini. MINOPOLIS. Mline.Mobilkom Austria. Monarch. Napoli. o.b. Obstgarten. ÖBB. ÖIAG. Oil of Olaz. OMV. Ovomaltine. Pampers. Penaten. Peugeot. Philips. Post. Postversicherung. PSK. PSK LEASING. Proholz. Puma. Red Puls. Salinen Austria. Schlossgold. SchNeiders. SCS. Skiny. Söhnlein. Sony. Strawberry. Stroh Rum. Telekom Austria. Toyota. verbund. Visa. Volksbank. VOLKSWAGEN. Waagner Biro. Wing Equity. Zipfer.